Details

Hits: 23503
 Hosted Voice over IP Service from TeleCom Services Company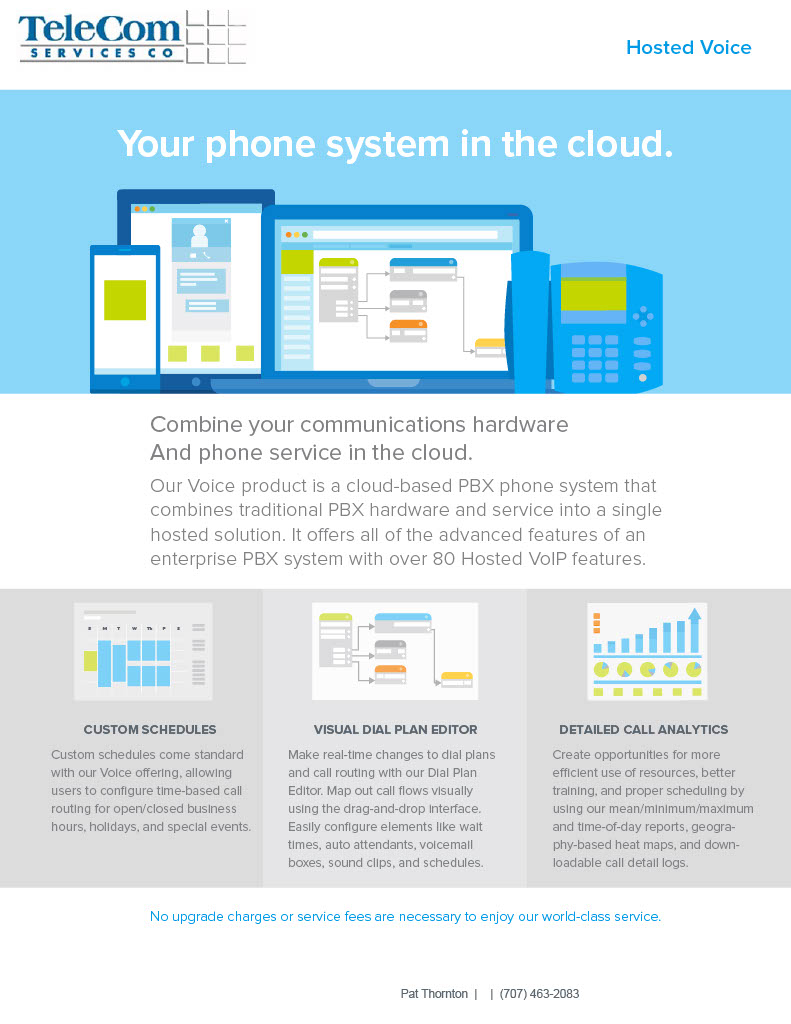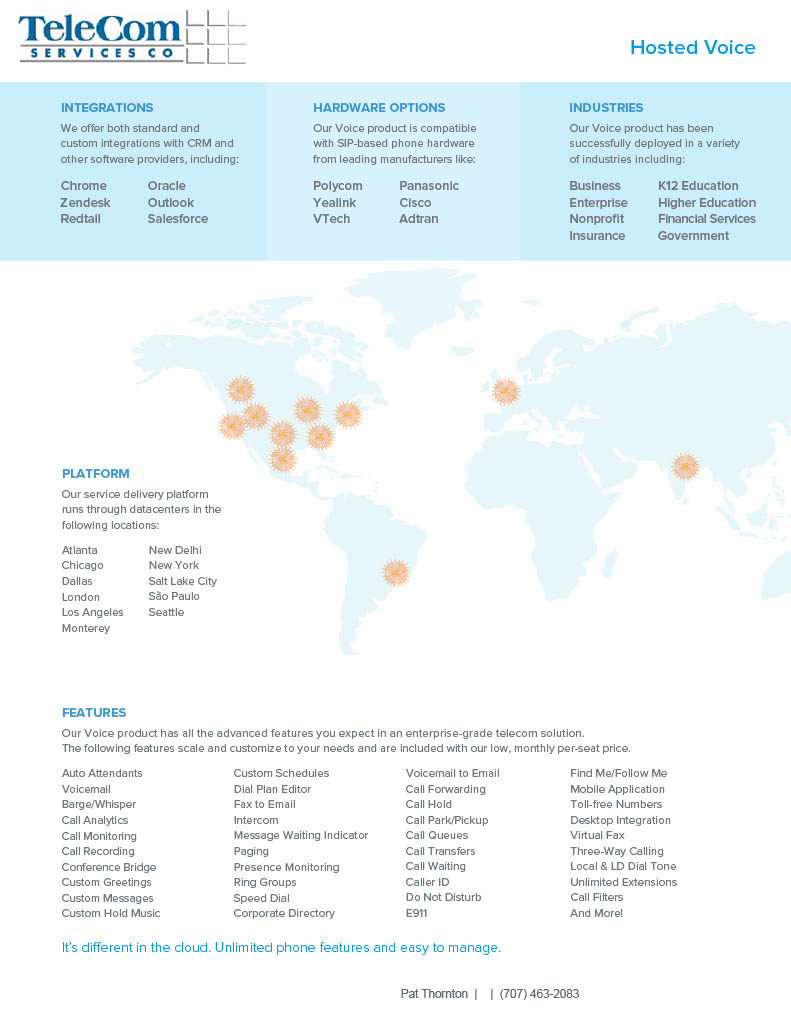 Are you looking for a cost-effective way to get all the rich features of an enterprise-grade telephone system without the up-front costs?  Do you need to recuce long distance or toll-free number costs?  Or maybe you're simply looking for an alternative to your current phone company. 
TeleCom Services Co. now offers hosted Voice over IP phone service.  For a low monthly cost, you can have all the features you expect without a large capital outlay for equipment.  Using your existing internet connection, we can provide you with unlimited local and long distance calling, with dozens of useful features.
Our hosted VoIP service uses the newest line of SIP phones from Yealink.  These phones connect direclty to your network and come pre-configured for use on your customized system.  You can even continue to use your existing phone numbers, or add new numbers, including 800/toll free.  There are no long term contracts.  And best of all, this service is installed, billed and maintained by TeleCom Services.  We don't hand you off to a distant location for support - we continue to be your local resource for the latest in voice communications technology.
All the features of a modern business phone system are available at simple, affordable pricing, including voice mail, auto attendant, conferncing, custom music on hold, email message notification, cell phone twinning, detailed call reporting, multiple party conference bridging, Efax and many more, at no extra cost. VoIP service means you can have phones at multiple locations and still present a seamless integrated experience to your callers.
Choose from a wide variety of Yealink SIP phones, including wireless.  We have a phone to meet your needs and price range.  Contact us for more information and a demonstration of our Hosted VoIP service.